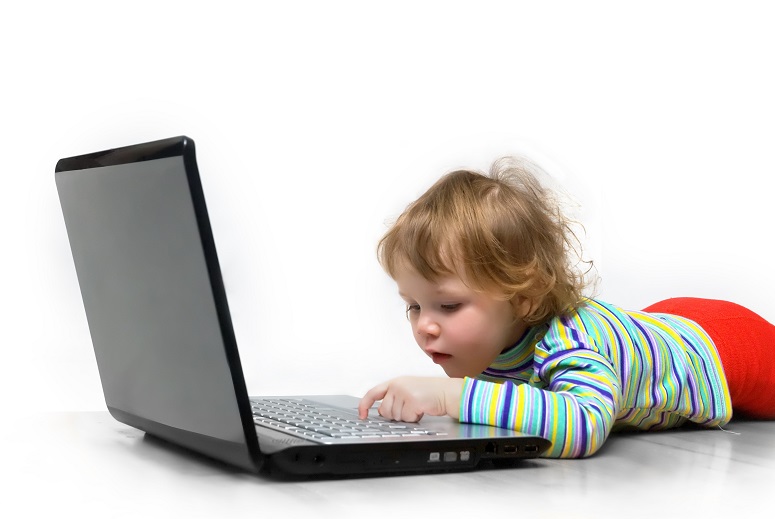 Growing Epidemic of Disconnected Kids Worries Parents

Have you ever wondered:
How to set limits that you AND your kids can live with? How to teach them about technology without courting dependence or addiction?
How much time is appropriate for a child to be using a device like an iPhone or tablet?
How to deal with one device shared among multiple children?
How to get your kid to just snap out of it can get back to the real world! At least for dinner?
I did too.
And after TONS of trial and error, consultation with other parents, talking to my kids and their friends, and occasionally just putting my foot down – I found a few solutions that help peace reign in our home, and let my kids enjoy their devices without taking away from all of the other pleasures of the world that are so crucial to their growth and development.
I'd like to share them with you today.
You've seen them.
Kids as young as preschool with their eyes and brains glued to 2×6 screens, ears covered with massive headphones that block out everything but what is playing, ignoring the world around them and quiet as mice.
Now – we all wish for quiet kids once in a while – but not at the cost of them losing touch with or interest in reality!
It's kind of a scary time to be a parent – our Moms didn't have to worry about how many apps we downloaded – but the presence of electronic devices in our kids' lives is something we need to deal with.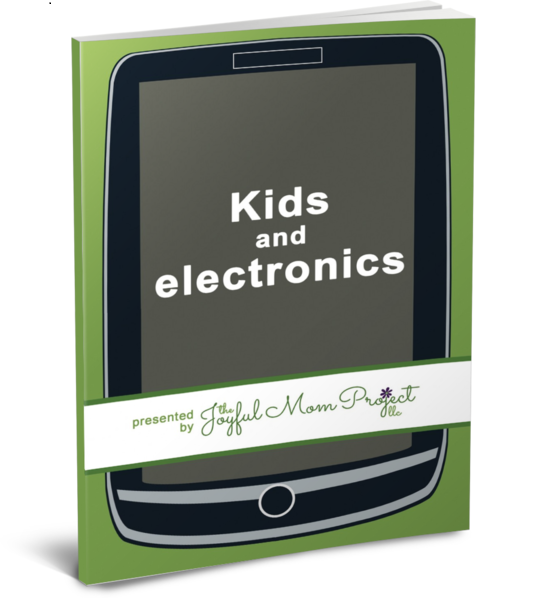 Let me help.

This exclusive special report I've created, Kids and Electronics will show you:
How to talk to your kids about electronic devices.
How to set limits that everyone agrees to.
How to monitor what they use devices for.
How to decide where, when, and for how long.
It's amazing the difference that the technological revolution has made for parents and children – access to all the information in the world is now at our fingertips, and teaching your kids to be technologically savvy will serve them well for their entire lives – but there are risks involved.
Happily, you can manage those risks by being aware, being firm, and above all – being compassionate in how you talk to your family about the devices they use.
Technology as a tool is something you have to teach early – so that it will always have the right place in your child's affections.
It's never too late to start being involved in how your kids use electronics – and I want to help show you how to do so in a gentle, loving, kind, respective and positive way.
So Who Am I?
I'm Renee Baude a.k.a. the Joyful Mom.

I work with kids everyday meeting their needs with compassion. During the past 14 years I have worked in special needs preschools, homeschool coops, the public school system, and private schools helping kids manage their everyday glitches. I also have four kids of my own that challenge me daily.

I believe that kids need compassionate role models to meet them where they are, with love vs. intolerance. The Joyful Mom's creative solutions can help parents, grandparents and teachers with the everyday glitches.